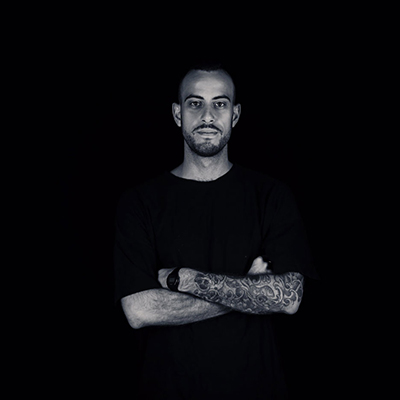 Omar has been a resident since the beginning of Vncbrg and he's paved his way as a DJ by playing at clubs like CDV, Hoppettosse and in numerous parties around Europe. His love for producing music is constantly developing, in the the last two years he was able to make room for himself and create a very personal sound which eventually found its way to labels of caliber like Timeless & Melcure, just to name a few.
Omar Akhrif è un resident di Veniceberg Club dalla sua apertura, si è fatto strada come dj con esibizioni in club di culto come CDV, Hoppettosse e in numerosi parties tra Italia e l'Europa.
Il suo amore per le produzioni è in continuo sviluppo e negli ultimi 2 anni è riuscito a farsi spazio, creando un suono molto personale e apprezzato tanto da essere stato stampato su label del calibro di Timeless e Melcure.