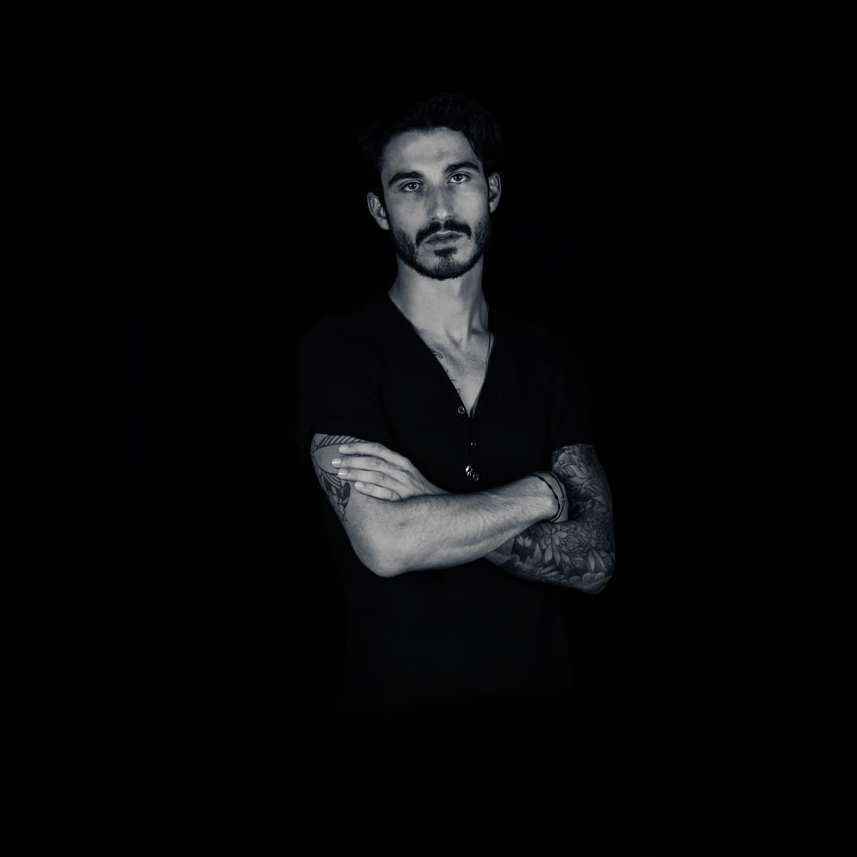 For Antonio his journey through electronic music begins early. Attracted to the underground scene in italy, Antonio started collecting music and gear inspired by the illegal raves that were happening at the time. Subsequently his attraction leans more towards the club scene in which he finds Veniceberg and in 2013 he launches his residency. Apart from Dj Sets Antonio loves to perform Live expressing his soul through an array of wires , buttons and drum machines. Under the Alias Veniceberg Collective along side partners Michele Preda & Omar Akhrif he's put his talents on display for numerous Booths around the globe from Fabric in London to Dor De Munte Festival in Romania. In 2018 he releases on Kina Music a track Called "Rana", but making records is not the objective he prefers to act live where the music finds its full expression of metaphysical art.
Antonio Zambelli inizia molto presto il suo percorso con la musica elettronica, attratto dal mondo underground inizia a collezionare i primi dischi e i primi sintetizzatori all'ombra dei capannoni dei rave illegali formando da giovanissimo il suo background. Successivamente si avvicina alla scena club, dove inizia ad esibirsi fino a che nel 2013 inizia la sua residenza a Veniceberg. Oltre ai dj-set Antonio ama esibirsi Live, dove trova la massima espressione di se stesso comunicando i suoi stati d'animo attraverso drum machines, cavi, luci e pulsanti. Sotto l'alias di Veniceberg Collective, insieme ai partners Michele Preda e Omar Akhrif, ha calcato numerose console in Italia e all'estero, con live set in club come il Fabric di Londra e festival come il Dor De Munte in Romania dove ha condiviso il palco con artisti del calibro di Petre Inspirescu.
Rilascia nel 2018 su Kina music la traccia "rana", ma non fa della discografia l'obiettivo delle sue produzioni bensì il live set, dove la musica trova la sua massima espressione di arte metafisica.